Our Alliance
The Law Asia Alliance has a commitment to closing the "last mile gap" of service offering between what local firms offer and what international firms offer; it is an Asian alternative to the global firms.
Law Asia Alliance is headquartered in Singapore, with members also in:
Bangalore, Bangkok, Brunei, Chennai, Colombo, Dhaka, Ho Chi Minh City, Jakarta, London, Mumbai, New Delhi, Phnom Penh, Vientiane, Yangon
What is the Law Asia Alliance and what does it represent?
An Asian Alliance of "best of breed" transactional lawyers in each Asian financial centre, a true Alliance of like-minded equals;
Each member is a leading player in their respective market;
Each member of the Law Asia Alliance is committed to playing its part in creating a truly Pan-Asian service delivery platform;
The Law Asia Alliance Business model focuses on a seamless Pan-Asian legal service catering to international and local clients encompassing the best of international experience and responsiveness combined with leading local knowledge and experience, at a pricing level that is more attractive than that of international firms;
Each member shares the Law Asia Alliance common core values of quality /service standards, and responsiveness to client feedback;
The Law Asia Alliance network ensures that the varied and specific needs and expectations of individual clients will be fully met;
The Law Asia Alliance approach is transformational, thoughtful and above all flexible, with cross-staffing of transactions, and an active secondment and training programme between members.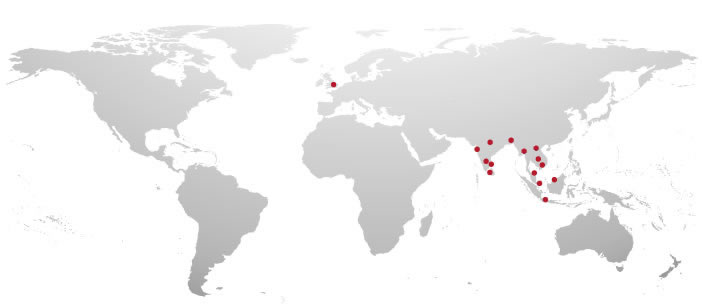 Copyright © 2010-2017 Law Asia. All rights reserved.